Zen Hunting eBook Now Available on Amazon
In valiant effort to get with the times, an eBook version of my book,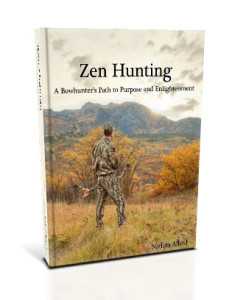 is now available on Amazon for only $4.99!
This is a spectacular value for this limited edition, 200-page, 70-photo literary work. Order and read Zen Hunting now by clicking the link below:
Zen Hunting: A Bowhunter's Path to Purpose and Enlightenment
(A signed paperback or hardcover copy is still available by request).
Please follow and like us: