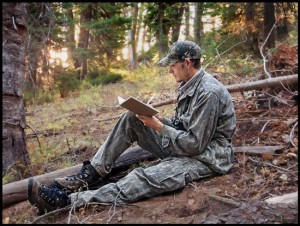 Author and photographer Nathan W. Allred grew up in the rural farming community of West Weber in Northern Utah. At the age of twelve he became an avid small game hunter, and later an accomplished big game hunter, having now harvested over a dozen elk and deer including three Pope & Young trophies.
In  2011, Nathan achieved his  life-long goal of catching every fish species in Utah and now looks forward to harvesting every big game species in North America with his bow. He has lived in Northern Utah his entire life and currently works as a professional photographer, archery instructor, fishing guide, and taxidermist.
Foremost, he seeks pure Zen enlightenment through bowhunting.