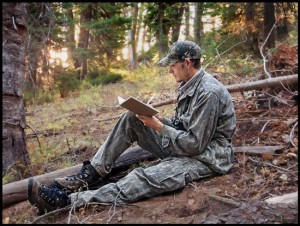 Author and photographer Nathan Allred lives and hunts in Utah. At age twelve he became an avid small game hunter, and later an accomplished big game bowhunter.
In 2012 Nathan achieved his life-long goal of catching every fish species in Utah, and now looks forward to harvesting every big game species in North America with his bow. Foremost he seeks pure Zen enlightenment through bowhunting.
The goal of this blog is help hunters be more successful afield through education and a developing a deeper understanding of our relationship with the natural world.
Credentials:  2009 – 2019