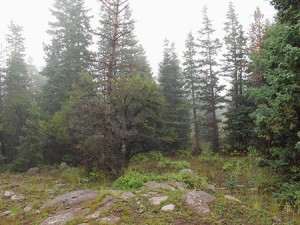 Zen in Hunting Part 3
By now you probably have a pretty good understand of what Zen is. But how does a person go about channeling Zen-energy?
Students in traditional Eastern Zen generally spend many years in painstaking study to learn how to achieve Zen. But since most of us don't have the resources to travel to Japan for a formal study in Zen, my goal today is to sum up some of the key steps the best I can:
Concentrate on your breathing. When you concentrate only on breathing, you are brought into the moment. I'm not talking about shallow breathing, but deep breathing to the bottom of you stomach. Since breathing happens in real time, focusing on it will bring you into the moment, which is the only thing that is real. To make way for Zen you must not let your mind wander, neither into the future or the past. This is the key to meditation.
Make your activity a ritual. Whether you're sitting down to play the piano or picking up a bow to shoot, take your time and make each preparatory movement deliberate and meaningful. Break it down into many, small steps and concentrating solely on each step. Think of nothing else. By making a ritual out of your activity, you are preparing your mind for greater awareness.
Practice makes perfect. Think of Zen as pure inspiration. Inspiration is useless if you don't know the fundamentals. In archery, for instance, you shouldn't pick up the bow for the first time and riddle the target with arrows until you hit the bulls-eye. Instead, practice nocking an arrow, setting your feet, breathing in while drawing, exhaling during the shot, and making a surprise release. Then shoot at nothing. For the beginner archer, there should be no intended target, just a blank bale of hay until the basic foundation is firmly set. Another example is a musician. The first time you sit at a piano you should not expect to play a symphony, but a single note. Zen will happen ONLY after hours and hours of practicing the basics. Only then can you conduct pure, enlightened inspiration.
Let go. The Zen-masters will encourage you to stop trying. In archery, stop aiming. If you believe the skills you've acquired after countless hours of practice resides inside of you alone—internally rather than externally—then you can learn nothing more. You'll fall into ruts. Your progress stifles. Zen happens by letting go of your ego and allowing a stronger, greater, faster force to take over.
Is that all there is to it? Did I miss something? Like I said from the start, Zen isn't something to be explained, but experienced.
Practical Zen doesn't always require you to go through a specific ritual and meditation. These are just guidelines to help expedite the process. Zen is actually more common than you think. In fact, I am certain that just about everyone has experienced Zen at one time or another. Have you ever said to someone, "Man, I'm really in the zone today?" What you mean is, you're really in the Zen today. For unknown reasons you suddenly feel unconquerable, like you can do anything. But it's fleeting. The problem is that most people don't reflect back on what factors led up to that moment of fleeting enlightenment, in which case they can't repeat it. Or they call it 'luck.' But luck can't be repeated so it's dismissed.
The goal of Zen enlightenment is to summon those powers at will and use them to our benefit. The famous virtuoso guitarist Steve Vai explained it like this: Every once in a while a person latches onto a fleeting moment of inspiration. For no conscious reason, he can suddenly play guitar beyond his normal abilities—beyond anything he's ever practiced. But a moment later it's gone. Vai states that his unwieldy virtuosity is the result of learning how to hold onto that moment—to summon it and use it at will. Incidentally, Vai is also an adamant student of Eastern philosophies. He is speaking of Zen.
Unlike specific religious practices, Zen is universally available to everyone. It's your birthright. It comes with the gift of consciousness. Personally, I only at the beginning of Zen understanding. But lately I find myself making more frequent, conscious, ritualistic efforts to channel those forces. I can also recognize it when it happens and hold onto it longer.
What I'm attempting to do here is share this understanding with you. Through Zen practices we can achieve more in whatever art we wish to explore.
Please follow and like us: